Eco-Friendly Lifestyle
Intertwined with each of these threads is a deep love for all people and the environment
SHOP DA.AI ECO PRODUCTS
Turning Plastic into Love
It's time to rethink plastic recycling. When we throw away our garbage, many plastic materials end up in landfills or flow into our oceans, which harms the planet we call home. Thanks to the innovative DA.AI Technology, our plastic waste can be refurbished with a new purpose that helps to protect the Earth instead of harming it. With a little bit of love and a small act on your part, our trash can be transformed into gold. Let's change how we recycle plastic!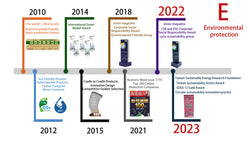 Since its establishment in 2008, DA.AI Technology Company has expanded into the field of global innovative R&D and design in Taiwan. Through ...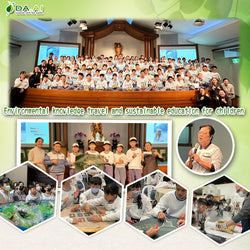 DA.AI Technology holds more than 100 industry-government-university-research sharing and exchange activities every year to practice corporate socia...
Environmental Protection Tzu Chi Model
Inspired by Dharma Master Cheng Yen's teachings to "coexist with the Earth," DA.AI Technology Co., Ltd. vows to "Turn trash into gold, gold into love, love into a purifying stream, and surround the globe with it." Through this environmental model characterized by compassion for Mother Earth and all sentient beings, DA.AI has transformed what was once only seen as a problem into a resource, reducing the excessive amount of municipal waste in the world while also minimizing the consumption of natural resources.
Learn More